BIOWARE AND DARK HORSE COMICS EXPAND AND UNVEIL NEW DRAGON AGE COMIC MINISERIES
05/01/12 @ 1:38 pm EST
Source:
Dark Horse
|
Comments
(0) |
E-mail Article
|
Add a Comment
BioWare, a label of Electronic Arts Inc., and Dark Horse Comics today announced
Dragon Age™: Those Who Speak
,
a three-issue comic miniseries based on the award-winning
Dragon Age™
fiction.
Written by David Gaider, lead writer of the
Dragon Age
series, and Alexander Freed, senior writer for
Star Wars™: The Old Republic
™,
Those Who Speak
expands on the story of King Alistair, as he travels to an empire of evil mages to uncover the fate of his lost father. Accompanied by the pirate captain Isabela and the underworld merchant Varric, King Alistair will stop at nothing to learn the truth, even if it means battling an army of cultists single-handedly. The first issue of
Dragon Age: Those Who Speak
will be available on comic book stands on August 22.
Additionally,
Dragon Age™: The Silent Grove
will be available in a hardcover edition on July 25. Previously available only in the Dark Horse Digital store,
Dragon Age: The Silent Grove
is the perfect companion to the
Dragon Age
universe.
To learn more about
Dragon Age: Those Who Speak
and
Dragon Age: The Silent Grove
, visit
DarkHorse.com
. To learn more about
Dragon Age
, visit
DragonAge.com
.
DYNAMITE ENTERTAINMENT FOLLOWS ITS BESTSELLING ADAPTATION OF GEORGE R. R. MARTIN'S A GAME OF THRONES WITH CLASH OF KINGS THIS JUNE
03/28/17 @ 3:54 pm EST
Source:
Dynamite
| Categories:
Dynamite
|
Comments
(0) |
E-mail Article
|
Add a Comment
Dynamite Entertainment has been bringing the beloved series of fantasy novels by George R. R. Martin to monthly comic books since 2011. Now, the continuation of
A Game of Thrones
returns after nearly two years with Dynamite's release of
A Clash of Kings
!
In A Clash of Kings
, Arya has escaped from King's Landing with the help of Yoren, a brother of the Night's Watch, but the road to the Wall brings its own dangers. Meanwhile, Sansa attends a tournament on the sadistic King Joffrey's name-day, and Bran, in Winterfell, suffers from strange dreams of wolves...
"George R. R. Martin's
A Game of Thrones
is one of the greatest works of modern fiction, having hooked millions of fans around the world through the novels, television series, and our comic book adaptations," says Dynamite Entertainment CEO and Publisher, Nick Barrucci. "We are creating great comics with George, Anne, and everyone involved on his prose team, and are excited to welcome Landry Q. Walker and our very own Mel Rubi, whose work graced
Red Sonja
for years, as the new creative team. We are honored to be a part of one of the most exciting franchises of our time, and continue to bring the best talent to adapting these masterpieces of fantasy."
Landry Q. Walker (
Batman: The Brave and the Bold
) and Mel Rubi (
Red Sonja
,
X-Men
) are working in conjunction with George R.R. Martin's creative team to adapt one of the author's most beloved novels.
"As a long time fan of the books, I'm very excited to have the opportunity to get to play a bit in the world of
A Song of Ice and Fire
," says Landry Q. Walker. "Taking something I have enjoyed so immensely and tackling the challenge of adapting that into the beautiful and complex language of sequential art is a dream job. For readers, I believe this comic will create an opportunity to see
A Clash of Kings
retold in a manner that adheres to the original visions of George R. R. Martin, while exploring what his story looks like through his eyes. We're working hard to create a faithful visual adaptation of the novel that uses the strength of the medium of comics to it's fullest capacity, and I cannot wait for readers to see what we have done."
George R.R. Martin's
A Clash of Kings
#1 will be solicited in Diamond Comic Distributors' April 2017
Previews
catalog, the premier source of merchandise for the comic book specialty market, and slated for release in June. Comic book fans are encouraged to reserve copies with their local comic book retailers.
A Clash of Kings
will also be available for individual customer purchase through digital platforms courtesy of Comixology, Dynamite Digital, iVerse, and Dark Horse Digital.
MIGHTY MOUSE RETURNS TO COMICS THIS JUNE, COURTESY OF DYNAMITE
03/28/17 @ 3:48 pm EST
Source:
Dynamite
| Categories:
Dynamite
|
Comments
(0) |
E-mail Article
|
Add a Comment
Terrytoons' animated superhero
Mighty Mouse
has delighted fans the world over since his first appearance in 1942. Now, Dynamite Entertainment announces his triumphant return to comic books for the first time in nearly 30 years, with a series written by Sholly Fisch, illustrated by Igor Lima, and featuring variant cover artwork for the first issue by industry legends Alex Ross and Neal Adams.
Imagine that the world's greatest hero has been exiled to another dimension -- an alien world, where not even the laws of physics work the way they should. The only person who even believes the hero exists is a young kid whom no one will listen to. And yet, the hero -- who just happens to be a cartoon mouse -- remains the shining light that this drab, cynical world needs to restore its color and life. Here comes Mighty Mouse to save the day in his most unexpected adventure yet... right here, in the real world!
This summer, Dynamite will celebrate the character's 75th anniversary with a brand new comic book series for a whole new generation of fans.
Mighty Mouse
was first conceived in 1942 as a parody of another cape and cowl hero introduced a few years earlier, and went on to star in countless animated films for the better part of the next 20 years, finding a new life on Saturday mornings in the 1960's.
"One of my favorite things about writing comics is getting the chance to play with characters I've loved all my life," says writer Solly Fisch. "And what's not to love about
Mighty Mouse
? Not only is he funny, but of all the super heroes you can name, there aren't many who dedicate themselves quite so literally to fighting for the (ahem) little guy. When I was a kid, my sister and I used to get up early to watch
Mighty Mouse
cartoons on TV and, in those prehistoric pre-DVR, pre-streaming days, we'd tide ourselves over between shows by listening to our
Mighty Mouse
record (yes, on vinyl. I said it was prehistoric.) Decades later, I fell in love with the character all over again, thanks to Ralph Bakshi's brilliantly insane
Mighty Mouse
TV series. Now, I get to contribute yet another unique spin on
Mighty Mouse
, as we bring him rocketing out of Mouseville and into the real world... and couldn't we all really use someone to come save the day? It's all pretty cool, and I'm having enormous fun with the series. Hopefully, everyone else will, too! Oh, and did I mention that I can still sing the entire
Mighty Mouse
theme song by heart? Don't get me started!"
"
Mighty Mouse
is one of the greatest standout creations in the history of animation," says Dynamite CEO and Publisher, Nick Barrucci. "
Mighty Mouse
was a huge part of my childhood, and has been an influence for many characters since, most famously Osamu Tezuka' Astro Boy. It's hard to believe a character so ready-made for comics has been gone from the medium for almost 30 years. I'm thrilled that Dynamite will introduce this American icon to a whole new generation of fans!"
Under license by CBS Consumer Products,
Mighty Mouse
#1 will be solicited in Diamond Comic Distributors' April 2017
Previews
catalog, the premier source of merchandise for the comic book specialty market, and slated for release in June. Comic book fans are encouraged to reserve copies with their local comic book retailers.
Mighty Mouse
will also be available for individual customer purchase through digital platforms courtesy of Comixology, Dynamite Digital, iVerse, and Dark Horse Digital.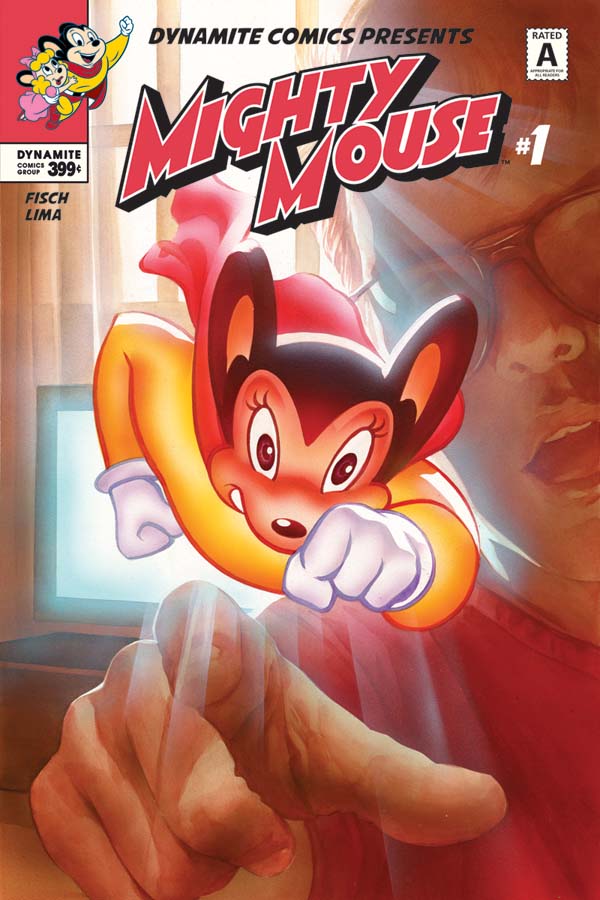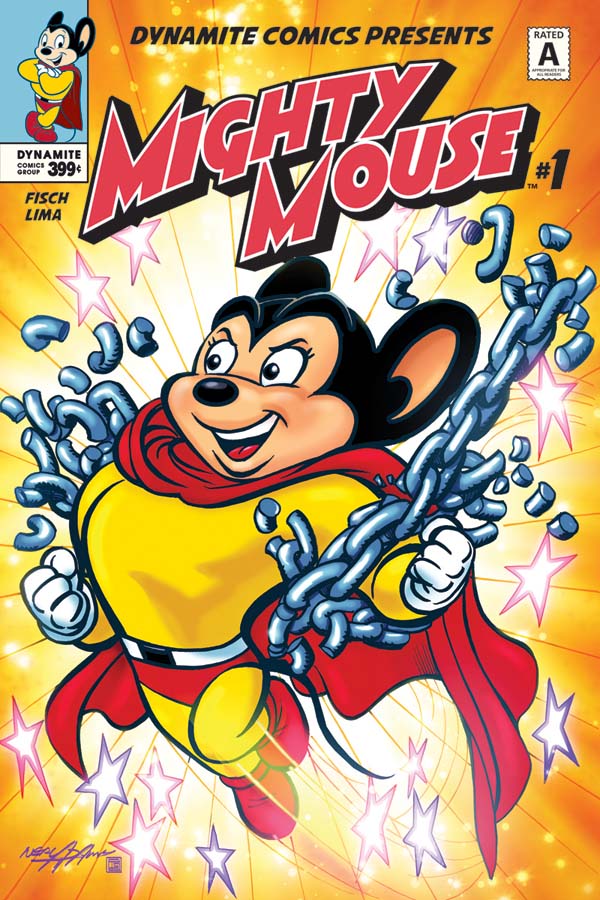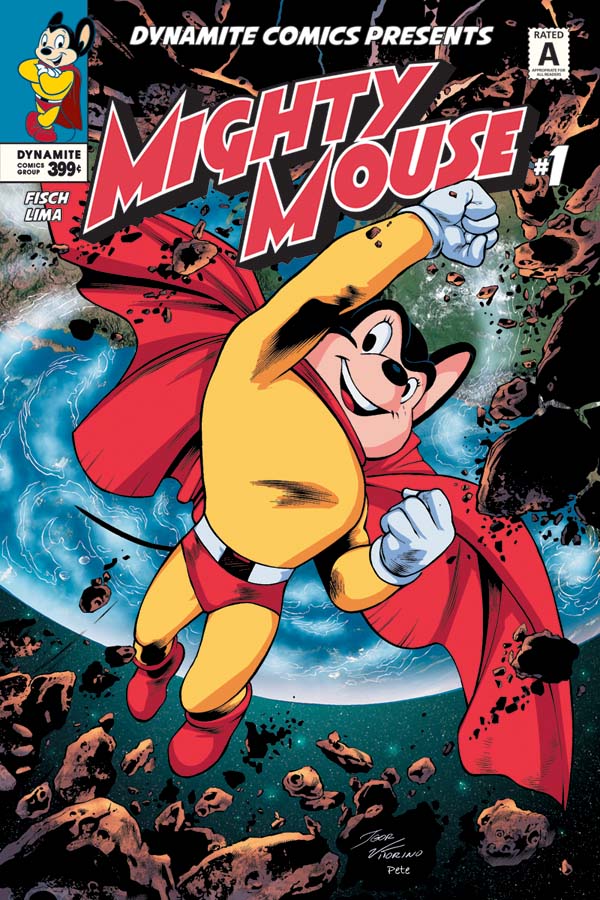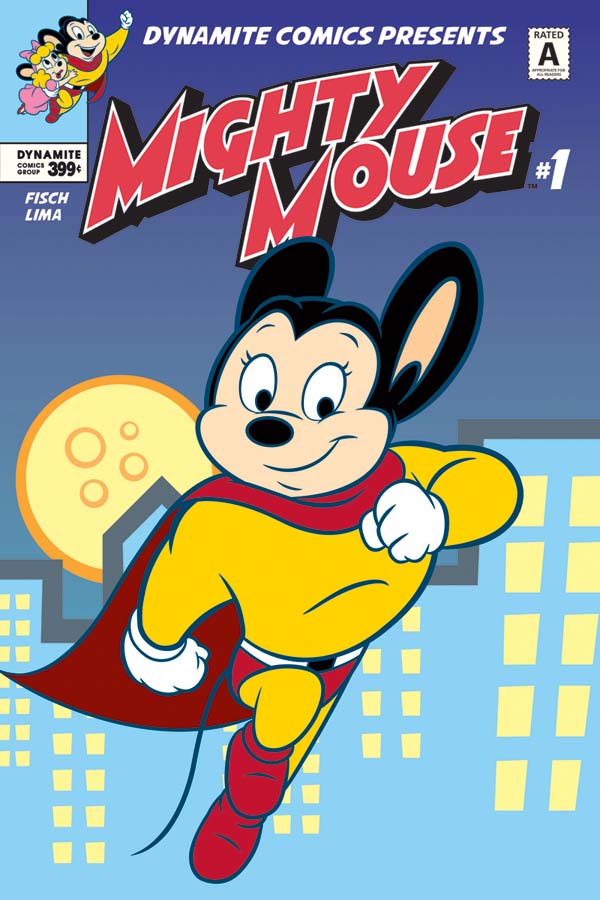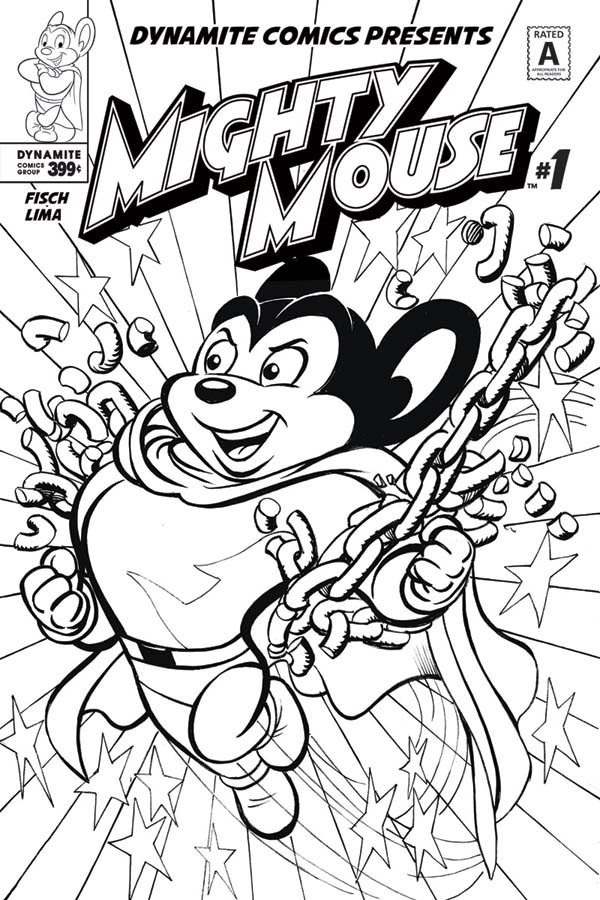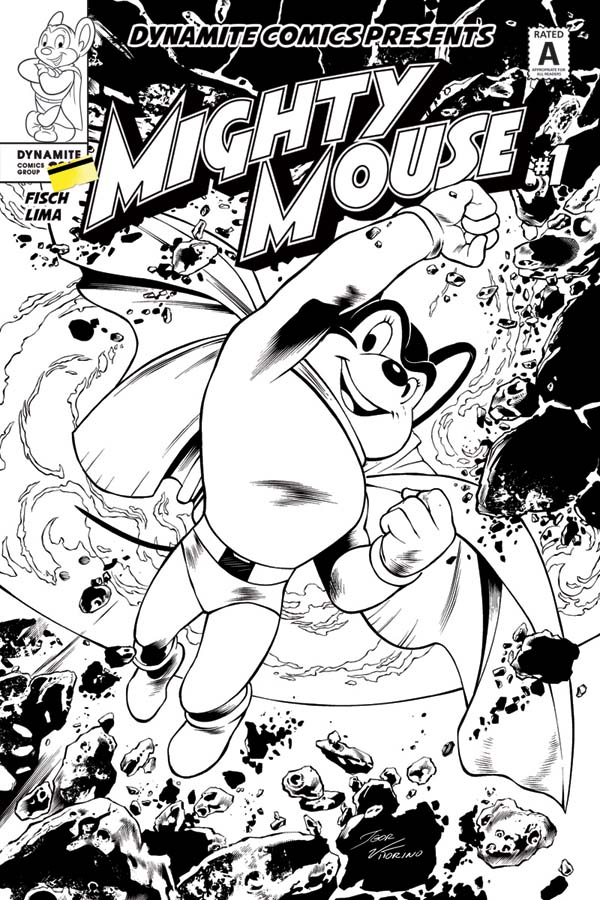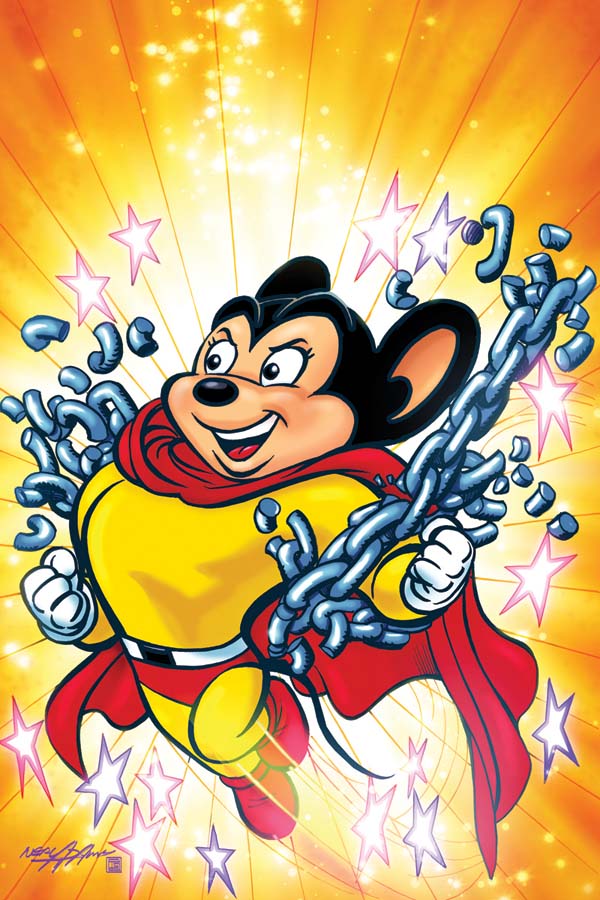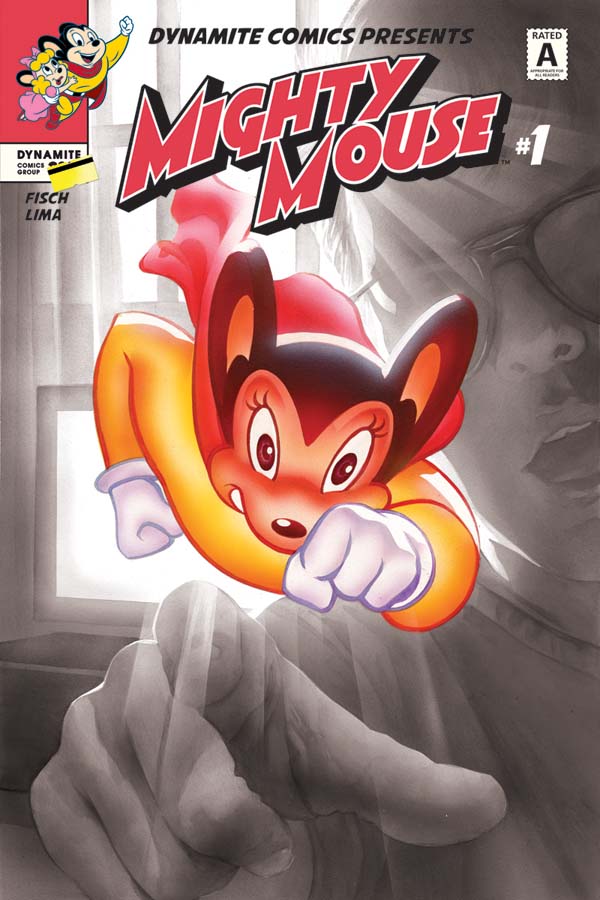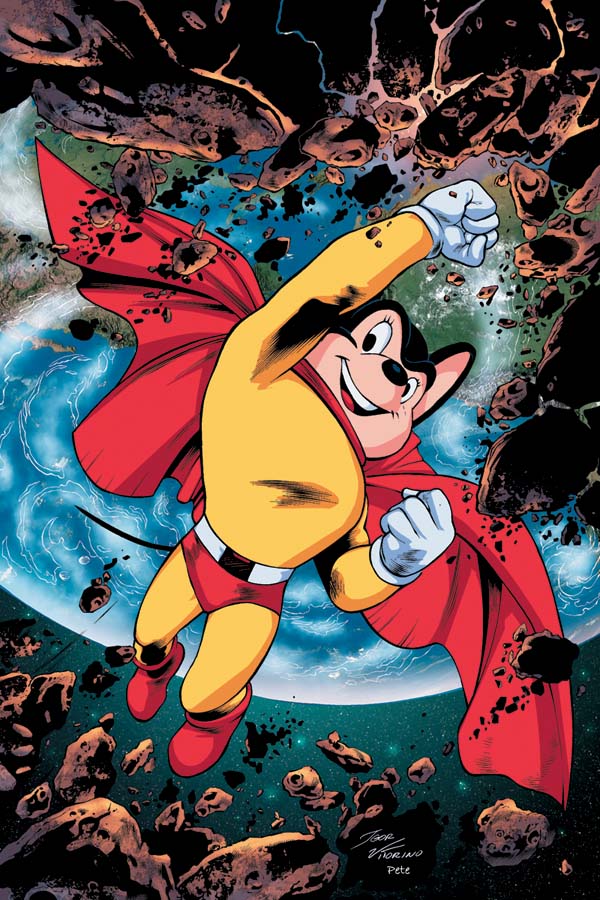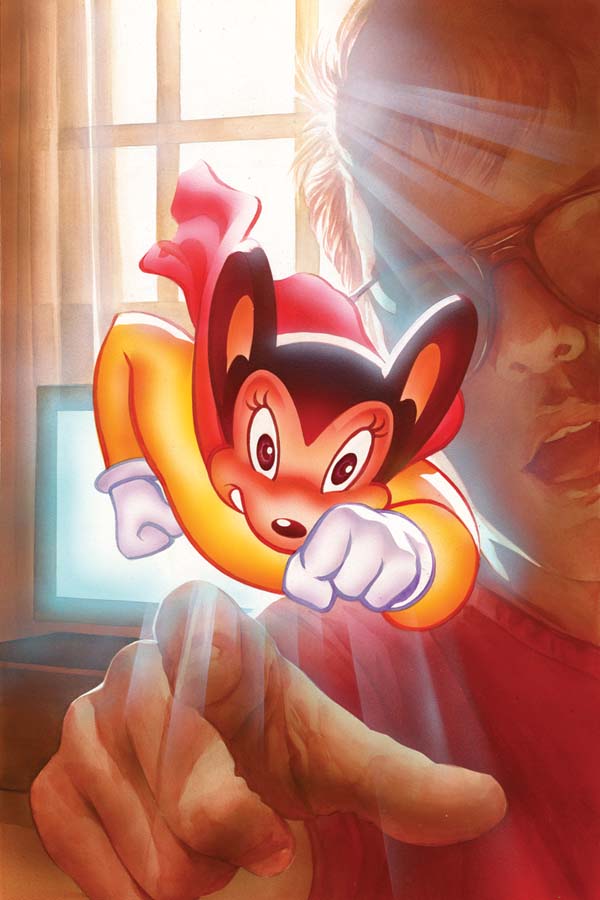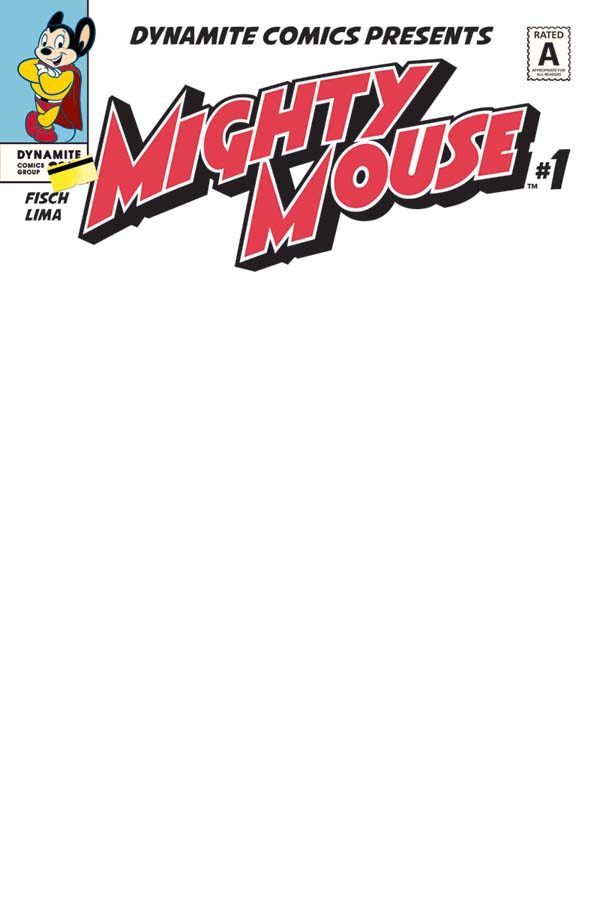 ASTONISHING X-MEN #1 RECRUITS SUPERSTAR ARTISTS FOR EPIC THRILL RIDE
03/28/17 @ 10:27 am EST
Source:
Marvel
| Categories:
Marvel
|
Comments
(0) |
E-mail Article
|
Add a Comment
The hardest hitting mutants. The biggest villains. And now, the best artists in the business! Some of the biggest names in comics are gearing up to bring the highly anticipated
ASTONISHING X-MEN
to life, and Marvel is pleased to reveal the first artists attached! Beginning this July, blockbuster writer Charles Soule headlines a prestigious new series that will team him with a new A-List artist each and every issue for an epic story that will reshape the mutant landscape in the Marvel Universe!
"The threat facing our heroes touches on all corners of the X-Men mythology," says Marvel Editor-in-Chief Axel Alonso. "So each issue -- illustrated by a superstar artist -- will dig deep into one of your favorite pieces of X-Men lore, with some eye-popping surprises along the way. The last page of issue one definitely qualifies as one of those, and it's bound to make X-Men fans very happy."Kicking off in July's oversized Astonishing X-Men #1, Charles Soule teams with red-hot artist
Jim Cheung
to unite a team of fan-favorite X-Men the likes of which you've never seen before! Future issues of Astonishing X-Men will feature artwork by
Ron Garney
,
ACO
,
Phil Noto
,
Greg Land
,
Ramon Rosanas
with more artists yet to be revealed!
Old Man Logan, Archangel, Mystique, Rogue, Gambit, Bishop, Psylocke and Fantomex. Assembled, they are the Astonishing X-Men. But what brings this eclectic collection of heroes together? A familiar menace has once again reared its ugly head – reborn, renewed and resurrected. To defeat one of their deadliest foes and rescue one of their own, the X-Men's greatest will assemble for a mission that will take them places you never thought they'd go!
The first can't-miss issue of
ASTONISHING X-MEN
hits this July.
ASTONISHING X-MEN #1Written by CHARLES SOULEArt by JIM CHEUNGCover by JIM CHEUNG
On Sale in July!
BLACK LIGHTNING CREATOR AND DC MAKE UP
03/28/17 @ 10:20 am EST
Source:
ICv2
| Categories:
DC
|
Comments
(0) |
E-mail Article
|
Add a Comment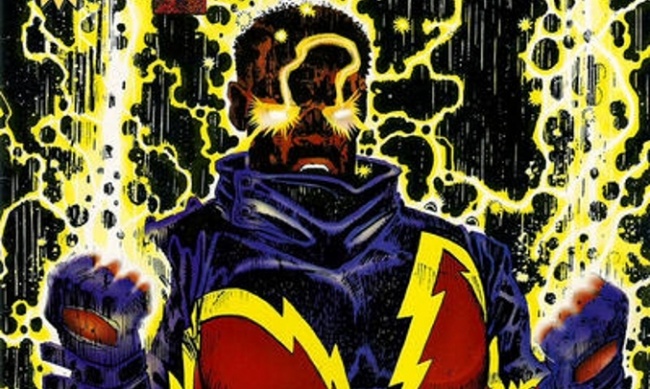 Tony Isabella has reached "a mutually-beneficial agreement" with DC Comics/Entertainment regarding rights to Black Lightning, Isabella wrote on his blog today.
"DC Comics/Entertainment and Black Lightning creator Tony Isabella have reached a mutually-beneficial agreement on Tony's past and future contributions to the company," the statement said. "DC is pleased it will again have access to Tony's talents and insights. Tony is thrilled to be once again associated with one of the top entertainment powerhouses of our era. This is good news all around."
Isabella maintained that he created Black Lightning before he was hired by DC Comics, and that the character was not created under a work-for hire arrangement. Black Lightning #1 was published in 1977, with art by Trevor Von Eeden, and was one of DC Comics first black superheroes. A new collection of
Black Lightning
was released by DC in April last year.
Black Lightning
is currently being adapted into a TV series for the CW. Cress Williams has been cast as the lead character.
NEW SPIDER-MAN TRAILER RELEASED!
03/28/17 @ 10:16 am EST
Source:
Comicbook
| Categories:
Marvel
|
Comments
(0) |
E-mail Article
|
Add a Comment
Sony and Marvel have released its new trailer for
Spider-Man: Homecoming
!
Trailer:
https://youtu.be/mXg3XDCFyTE
TIM DUNCANíS NEWBORN DAUGHTER HAS A COOL, GUARDIANS OF THE GALAXY INSPIRED NAME
03/28/17 @ 2:32 am EST
Source:
Bleeding Cool
| Categories:
MIsc
|
Comments
(0) |
E-mail Article
|
Add a Comment
First-ballot Hall of Fame basketball player Tim Duncan is a well-known comics enthusiast , with a love of
The Crow
, and also a nerd. He once even appeared on a Marvel
Punisher
variant cover.
Now, his love of comics has spread to the ultimate tribute of fandom: he named his newborn daughter after one of his favorite characters. Appearing on thenew episode of
Road Trippin With RJ and Channing
hosted by Cleveland Cavaliers players Richard Jefferson and Channing Frye, he reveals the inspiration behind his new daughters name: Quill.
"Star-Lord, his original name is Peter Quill, and he's really just cool as sh*t," Frye explained to Jefferson.
"My girlfriend, she also writes a lot too, so it's like a pen quill," Duncan added. "It's a combination of all the things."
SUPERGIRL: WAS THAT THE PUPPETEER?
03/28/17 @ 2:24 am EST
Source:
Comicbook
| Categories:
DC
|
Comments
(0) |
E-mail Article
|
Add a Comment
This post contains spoilers of last night's episode of Supergirl.
In 'Distant Sun,' Monday's episode of
Supergirl
, Mon-El's parents — portrayed by Kevin Sorbo and Teri Hatcher — placed a large bounty on Kara's head. A bounty that was large enough to bring out some of the world's heaviest hitters, including a gentleman that had the ability to assume control of the bodies of other people.
We were first introduced to the villain as Team Supergirl gathered for dinner. All of a sudden, Mon-El's eyes glazed over and he informed the team that he couldn't move — The Puppeteer had taken control of his body. Mon-El then grabs Kara and flies out of the window where a brief fight between the two ensues before the folks at the DEO are able to subdue the body-controlling bad guy and throw him in a cell.
Those powers we saw in the new bad guy introduced last night are eerily similar to those of one Jordan Weir, a.k.a. The Puppeteer.
In the DC Comics Universe, Weir is originally a scientist who created a "hypno-ray" that was able to hypnotize and make them follow his commands. Through the majority of his criminal career, The Puppeteer rarely took part in committing crimes himself — rather he'd assume control over lower-level criminals and make them do his dirty work.
Created by John Broome and Gil Kane, The Puppeteer first appeared in
Green Lantern #1 (1960)
.
HERE'S WHY POWER RANGERS CUT JASON AND KIMBERLY'S KISS
03/28/17 @ 2:17 am EST
Source:
Comicbook
| Categories:
MIsc
|
Comments
(0) |
E-mail Article
|
Add a Comment
Trailers and television spots for the new
Power Rangers
movie included steamy footage of Jason and Kimberly smooching on his bed; however, when the film was released this past weekend, there was no kiss to be had. What gives?!
"Nobody liked the kiss," director Dean Israelite admitted to EW, referring to reactions from test audiences. "It's one of those rare times in a preview when something is so unanimous."
The kiss was supposed to happen right after the former Queen Bee of Angel Grove High snuck into Jason's bedroom and revealed why she ended up in detention. So, did audiences hate it because they didn't want to see Jason and Kimberly get together? Nope. There's a much better reason than that.
"For that scene to culminate in some kind of romantic moment between her and Jason undermines her character and feels a little old-fashioned and becomes a movie trope of the female lead there to support some kind of male arc," he explained. "I think it was actually kind of lovely that the audience pushed so hard against that, and the moment we took it out, everybody liked Kimberly way more and felt she was much stronger, and I loved that we got that reaction." He added, "I loved that we did it, because my intention was never to have a female character try and be there for the male's arc. It was always that she needed to stand independent of him."
LEGION SEASON 2 WON'T RELY ON COMICS FOR NEW STORYLINES
03/28/17 @ 2:12 am EST
Source:
Comicbook
| Categories:
Marvel
|
Comments
(0) |
E-mail Article
|
Add a Comment
The X-Men franchise seems to have entered a renaissance as of late. The mutant's cinematic has found itself floundering for sometime despite efforts to reboot it for new audiences. However, 20th Century Fox managed to breathe new life into the franchise with feature like
Logan
and
Deadpool
- and that's not to even mention its shows.
This year, FX debuted a new kind of superhero series with
Legion
. The mind-bending show eschewed tired superpower tropes for subtle thrills, and fans have been hooked. This week, Legion will wrap up its first season, but plans are already underway for another. So, if you are wondering how Legion may shake things up for its second season, then you can stop asking whether the show will abide by its comic predecessors more closely.
According to executive producer Noah Hawley, the show has no plans to do so. The higher-up took time to talk about
Legion
's future with sites such as CBR ahead of its finale. It was there that Hawley was questioned over whether
Legion
's current comic-compliant storylines hinted at a closer connection overall. And, as expected, the producer shut down those assumptions.
"I think as we do with Fargo, I think fans who are really familiar with the at world, they really appreciate certain connections and a sense of being rewarded for knowing the stories so well," Hawley explained.
"But at the same time, my goal was always to sort of use this character as a way to have a conversation and tell a story that was my story, that was interesting to me, and to try to get at the heart of what this character is and [what] this journey is for him, not literally sort of reenacting issues of the comic book, or storylines from the comic book."
Continuing, the producer stressed, "I don't think you'll see the show suddenly look to the comics for storylines but you may see ideas or characters or images that are familiar to you."
IRON FIST: JESSICA HENWICK ON WHY SHE ALMOST TURNED DOWN HER ROLE
03/28/17 @ 2:08 am EST
Source:
Comicbook
| Categories:
Marvel
|
Comments
(0) |
E-mail Article
|
Add a Comment
It's no secret that
Iron Fist
was surrounded by controversy and criticism during its debut on Netflix a week ago. One of the main praises in the show across the board, however, has been Jessica Henwick's portrayal ofColleen Wing, the dojo-owning, underground fight club martial artist.
Except even that role seemed like a tough sell to Henwick. In a recent interview with
Entertainment Weekly
, the British actress admitted it wasn't an easy task deciding to take the role.
"It was a hard decision to make to join the show. Not because of the material or anything. But I'm part of the Asian community," Henwick reflected. "I'm Asian. I'm an actor. If anyone understands the conversation, it's me. I've lived and breathed it."
Eventually, Henwick said it was the opportunity to play an Asian-American character that had a strong showing in the series that sealed the deal for her.
"When I came on to
Iron Fist
, it was really Colleen Wing that sold it for me. I thought it was a good opportunity to see a really strong female Asian American," said Henwick. "She's not a superhero; she's just an ordinary person who has the guts to fight people with superpowers. Which I think is amazing!"
Henwick is set to reprise her role as Colleen Wing in
The Defenders
, which is slated to premiere on Netflix later this year. Other than team-up series featuring each of the main characters we've seen on the Netflix side of the Marvel Cinematic Universe, the futures of Danny Rand and Colleen Wing remain unclear as a second season of Iron Fist has yet to be announced.